Baheal Medical's collaboration with Astellas China again to promote commercialization of therapeutic drugs in the urology field
Release Time:2021-11-09
View Count:921
On November 9, 2021, Qingdao Baheal Medical Inc. (hereinafter referred to as "Baheal Medical") and Astellas Pharma China Inc. (referred to as "Astellas China") reached a deeper cooperation agreement on the promotion and operation of Astellas' originator drugs Betmiga® (mirabellum extended-release tablets), Vesicare® (solifenacin succinate tablets) and Harnal® (tamsulosin hydrochloride extended-release capsules) in mainland China. The two parties will further deepen the commercialization cooperation between innovative drugs and originators to enhance the accessibility of high-quality drugs in the urological field and better serve Chinese urological disease patients.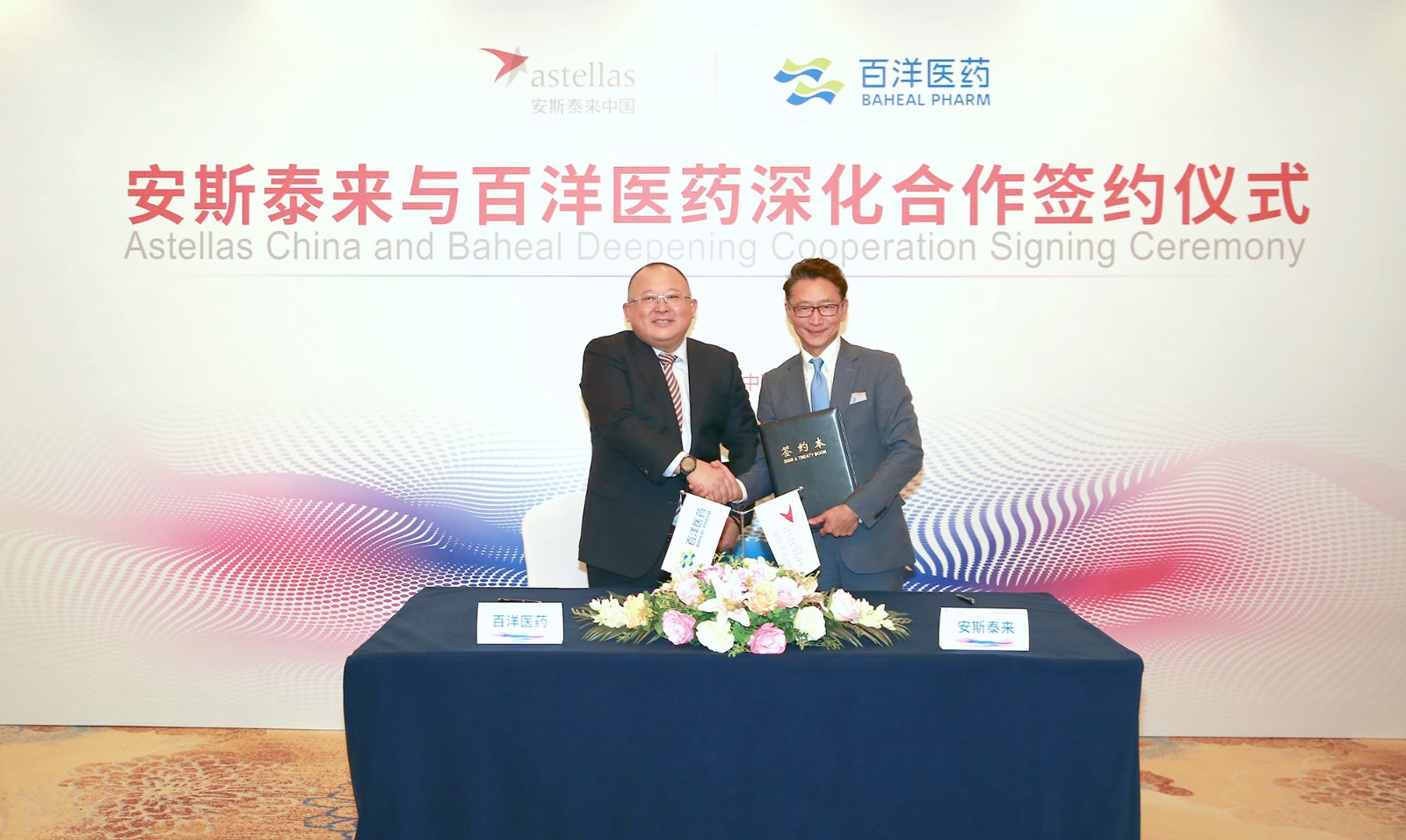 Under the agreement, Baheal Medical will acquire the promotion service rights of Betmiga® and Vesicare® in mainland China. Meanwhile, following the acquisition of the retail channel operation rights for Harnal® in mainland China in 2019, this agreement complements other market collaboration beyond the retail channel. Since then, Baheal Medical has acquired the promotion service rights of Harnal® in China, and Betmiga®, as an innovative drug product, will also be operated in Baheal Medical' omni-channel.
Previously, Astellas China and Baheal Medical have cooperated on Feburic® and the innovative drug XOSPATA® to provide health services to Chinese patients in several disease areas.
The healthcare industry is becoming mature, and the division of labor in the industry is becoming clearer. As a health brand commercialization platform, Baheal Medical has built a brand "highway" with three core capabilities: category insight and brand operation, all-data platform customer management, and mechanism to support long-term operation, and provided omnichannel commercialization solutions for upstream industrial enterprises. In the future, Baheal Medical will continue to work with its partners to provide better healthcare products and services to Chinese consumers.