Updated cooperation between Baheal and Itochu witnesses the expanded economic cooperation between Chinese and Japanese companies in Shandong
Release Time:2019-03-29
View Count:1440
To accelerate the shift in driving forces of development, and to put "investment promotion and talent recruitment" into action, GONG Zheng, the Governor of Shandong Province led a delegation to visit Japan, and carried out an official visit to boost the economic and trade cooperation between Chinese and Japanese companies.
On March 27, during the ongoing "Qingdao Business Week", Itochu, one of Japan's leading trading companies, signed a new strategic cooperation agreement with Baheal Pharmaceutical Group, a Chinese technology-intensive service supplier. The two companies will deepen their cooperation in terms of pharmaceuticals, plastic surgery, artificial intelligence, and finance and investment. GONG Zheng, the Governor of Shandong Province, SHEN Changyou, the Secretary General of Shandong Provincial Government, and XUE Qingguo, the Vice Major of Qingdao attended the signing ceremony.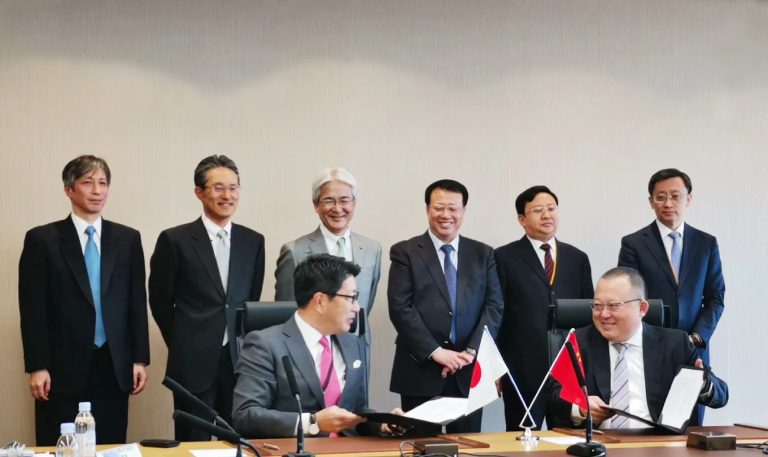 Healthcare has become a new highlight for the economic and trade cooperation between Chinese and Japanese companies

As the second and the third largest economies in the world, China and Japan have developed an all-round, wide-range and multi-layer cooperation relationship, jointly promoting economic globalization and trade liberalization. As China-Japan relation returned to the right track since 2018, the willingness of economic and trade cooperation between the two countries was further enhanced: in the first half of 2018, the bilateral trade volume exceeded USD 120 billion; China has become the largest trade partner and source of imports as well as the second largest export market of Japan; Japan also turns out to be the second largest trade partner, country of export and source of imports of China.
Qingdao, the only "double-orientation" city in the national strategy of the "Belt and Road", ranks to be a major node city along the Economic Corridor of New Eurasian Land Bridge and a pivot of the Maritime Silk Road. The superiority in multimodal transport and trade logistics channels has poured into the new vitality for the all-round innovation of company cooperation, and empowered Qingdao to be an inseparable bridgehead for the economic and trade cooperation between China and Japan. Thanks to this geographic advantage, an increasing number of internationally cooperative projects have been launched in Qingdao.
As a leading enterprise in the healthcare industry, Baheal Pharmaceutical Group has maintained in-depth and extensive cooperation relations with Japanese healthcare enterprises in recent years, and is dedicated to introducing high-quality medical products, cutting-edge technologies and services of foreign countries into China. With its upgraded cooperation with Itochu this time, the parties shall experience relatively remarkable progress in cooperation depth and width.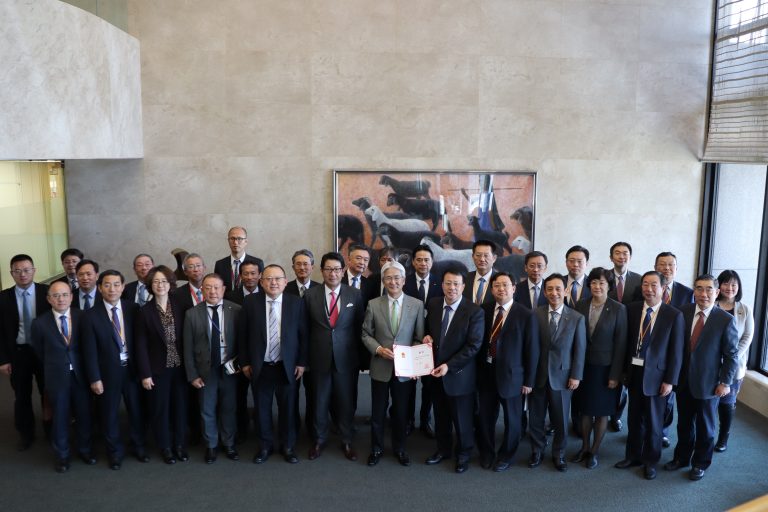 Cooperation in six major fields shall contribute to the innovation of the massive health industry

In May 2018, Baheal Pharmaceutical Group and Itochu had developed the cooperative partnership when LI Keqiang, the Premier of the State Council attended the 7th Trilateral Summit Meeting among China, South Korea and Japan and visited Japan. In order to partner together on tapping into healthcare market potential in China, Japan and other countries, the two parties carried out six major areas for cooperation, including sales of healthcare products like OTC drugs, functional cosmetics and functional food, manufacturing and sales of prescription drugs, personal care, cutting-edge technology and new services, overseas (global) business, and joint investment.
The parties, in order to expand the cooperation contents and deepen the cooperation relations, will expand the categories of pharmaceutical products they collaborate on for sales and will include drugs for maternal use, while emphasizing treating infant, liver, cancerous, cardiovascular and digestive diseases as cooperation priorities.; regarding personal care, the parties will explore and develop domestic medical instruments for cancer patients and chronic disease patients, and probe into the healthcare big data business in the field of cutting-edge technology and new services.
In addition, to gather the investment and improve development in healthcare field, and to realize the maximization of cooperation interests, Baheal and Itochu have negotiated the establishment and operation of a joint holding company with a view of rapidly promoting the comprehensive integration of their resources, and driving the cooperative projects.
"In the future, China will unceasingly improve its economic development quality and speed up its pace of opening-up, for which it's promising for China and Japan to further expand their cooperation space in the massive health field, which may become an important growth point of economic and trade cooperation between China and Japan. Baheal, a portal through which China has access to globally advanced medical treatment and health resources, shall reach high-quality cooperation with more leading enterprises worldwide, contribute to the development of Chinese massive health industry, make high technologies and excellent products available to Chinese people, and also bring advanced technologies and products in China to foreign countries", said FU Gang, the President of Baheal Pharmaceutical Group.