China's first fully magnetically levitated artificial heart is launched, and the layout of the high precision medical track of Baheal Investment enters the harvest period
Release Time:2021-11-26
View Count:937
Recently, CH Biomedical, an innovative R&D company incubated by the investment section of Baheal Pharma Group (hereinafter referred to as "Baheal Investment"), announced that its new generation of fully magnetically levitated artificial heart, CH-VAD®, with full independent intellectual property rights, was officially approved for marketing. This is the first fully magnetically levitated artificial heart product to be marketed in China, and will bring hope for many end-stage heart failure patients in China to regain their lives.
It is understood that VAD is one of the most technologically advanced medical devices and is known as the "crown jewel of medical devices" due to the technical difficulty of its product design and manufacturing, and its R&D and production have become a high technology barrier mastered by a few developed countries. Since its establishment in 2008, CH Biomedical has been committed to researching and developing international leading VAD products. After more than ten years of key technology breakthroughs and experience accumulation, we have successfully developed and completed the ultra-compact new generation artificial heart CH-VAD® based on full magnetic levitation technology, which has obtained several patents in China and the United States and is the first medical device in China. Compared with similar products in the world, CH-VAD® has achieved the same level of key performance indicators, smaller blood pump size and better implantation invasiveness.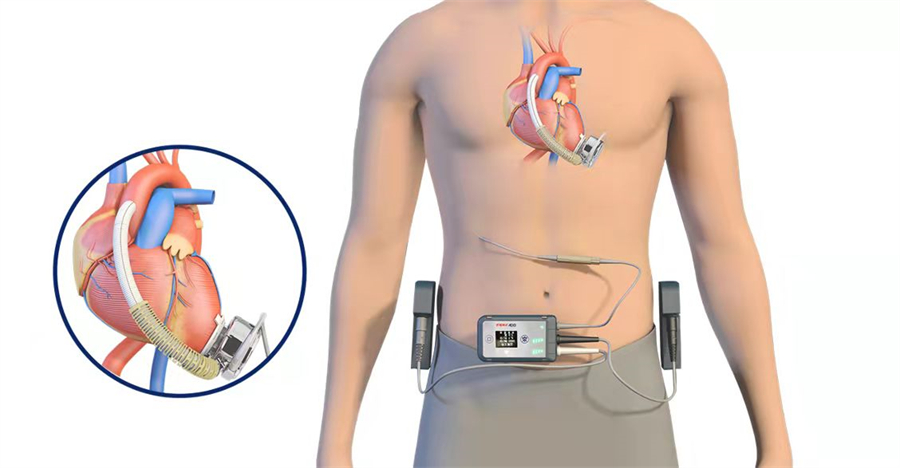 The market prospect of fully magnetically levitated artificial heart is huge, which attracts many capitals to lay out heavily and rush to the artificial heart market. As early as 2016, Baheal Investment participated in the Series A investment in CH Biomedical, and made two follow-up investments in 2020 and 2021, accumulating three rounds of investment, laying a solid foundation for CH Biomedical's clinical research and commercialization strategy layout.
Baheal Investment's forward-looking strategic layout in the field of artificial heart is due to its own profound industrial experience and keen insight into industry trends. As an incubator for innovative enterprises in the health industry, Biyang Investment has formed a pharmaceutical and health science and technology innovation industry cluster covering advanced technologies, products and services, based on a commercialization platform, featuring industrial synergy and supported by an innovation fund, providing innovative enterprises with capital, marketing and promotion and other element allocation, focusing on three major fields: innovative drugs, high-end medical devices and biomaterials, medical big data and artificial intelligence.
In the future, relying on the rich resources and industrial advantages of Baheal Pharma Group, Baheal Investment will continue to provide the dual support of "financial incubation + industrial incubation" for innovative enterprises as an "industrial investor" and provide better