Baheal commercialization platform partners with Relin to expand eye drug retail market
Release Time:2020-01-11
View Count:629
On January 10, Baheal Pharm and Relin Pharmaceutical , a professional academic promotion company in the ophthalmology field, reached a strategic cooperation in the retail market. Zhu Xiaowei, director of Baheal Pharmaceutical Group, vice president of Baheal Pharm, and Xia Xintao, general manager of Relin Pharmaceutical signed the agreement on behalf of both parties.
Baheal Pharm will make full use of the advantages of the commercialization platform to promote Relin Pharmaceutical's eye care product, Hycosan® Sodium Hyaluronate Eye Drops, to national retail terminals. This is another "ally" of Baheal's commercialization platform following mainstream multinational pharmaceutical companies such as Takeda , CSL Behring, and Mylan.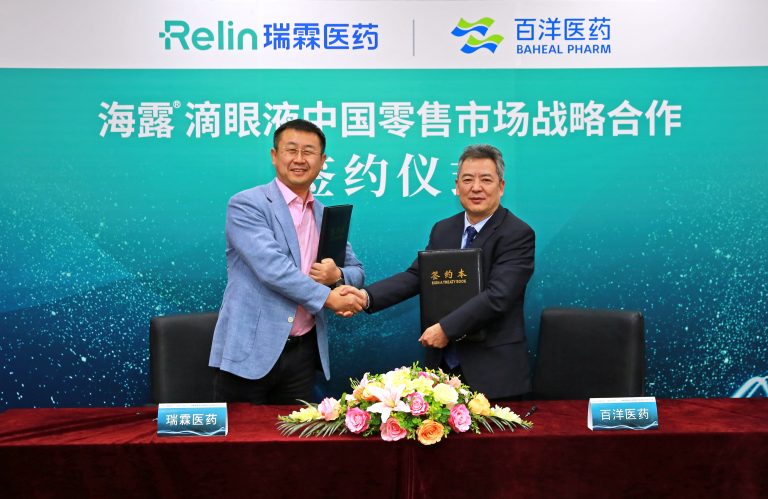 In recent years, with the successive introduction and further promotion of medical reform policies such as volume purchase, medical insurance control fees, and prescription outflows, the Chinese prescription drug retail market has shown a high growth trend. Data show that the retail sales of prescription drugs in the retail channel accounted for 45.3% in 2019, higher than 43.6% and 44.8% in 2017 and 2018.
In order to grab the "cake" of the pharmaceutical retail market, some prescription drug companies that originally focused on the hospital market began to set up retail teams. However, the coordination of resources, professional promotion and efficient operation are the core capabilities of pharmaceutical companies competing for the retail market, and also the necessary conditions to overcome the retail market.
Relin Pharmaceutical is committed to pooling global resources, serving Chinese medical care, and focusing on deeply cultivating the Chinese ophthalmic market for 24 years.It has established a four-in-one product matrix of ophthalmic drugs, devices, consumables and health foods, with professional academic marketing and continuous polishing brands as its core.
It has created 12 ophthalmic ace products with the largest market share for many internationally renowned ophthalmic companies in Japan and Germany, and is the "invisible" champion in the field of ophthalmology.
Among them, Hycosan®, as an internationally renowned brand, sells in 73 countries and regions around the world. It is the world's top selling artificial tears. It is the first drug in the latest edition of the International Dry Eye Treatment Guide. It is also the first artificial tears prescribed in the Chinese hospital market. , China's number one Internet ophthalmic prescription drug sales product.
In the next few years, China's ophthalmic drug market is expected to continue to maintain high growth, and the market development prospects are good. While maintaining its leading position in the hospital market, Relin Pharmaceuticals will also cooperate with Baheal, which has commercial capabilities, to jointly promote the growth of Hycosan® in the retail market and further enhance the brand image and product accessibility of Hycosan®.
Regarding this cooperation, Xia Xintao, general manager of Relin Pharmaceuticals, said: "China is the second largest pharmaceutical consumer market in the world. Baheal is a professional commercial platform company in the industry with a more accurate marketing model and a wider range of marketing channels. It is extremely important for Relin Pharmaceutical to accelerate its expansion into the Chinese pharmaceutical retail market. I believe that this cooperation can help us to quickly open Hycosan® in the Chinese pharmaceutical retail market and better provide doctors and patients with the best products and the most satisfactory services. "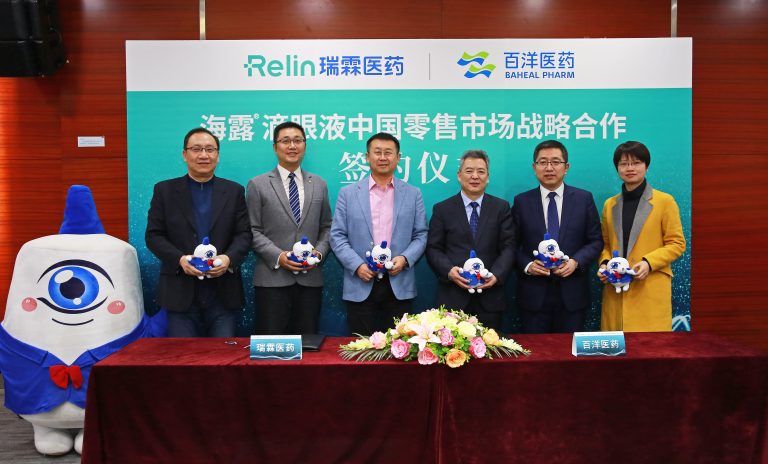 As a professional pharmaceutical commercialization platform, Baheal Pharm has established an extensive marketing network covering more than 12,000 large and medium-sized hospitals, more than 300,000 pharmacies and deep markets, and has incubated leading brands in multiple categories. Baheal conducts in-depth research on linking medical institutions, retail companies and prescription drug companies from all sides, optimizing marketing costs, improving marketing efficiency through omni-channel management, multi-category collaboration and digital marketing, and helping high-quality products quickly enter application scenarios.
Zhu Xiaowei, director of Baheal Pharmaceutical Group and vice president of Baheal Pharm, said: "Compared with developed countries, China's healthcare industry is still immature. Whether it is a distribution company, an industrial enterprise, or a retail pharmacy, it is cost-effective and quality of service. There is still a lot of room for improvement. In the retail market, professional medicines with international quality such as Hycosan® still have great brand value, which needs to be released. Therefore, we hope that through Baheal's commercial platform, we can help Relin Pharmaceutical more effectively expand the retail market, help it accurately reach consumer groups, improve product accessibility, and jointly bring more high-quality medicines to Chinese people. "
So far, Baheal Pharm has formed a stable cooperative relationship with hundreds of upstream companies, and has helped partners to expand products, technologies and services to a wider market through a strong commercialization platform. In the future, Baheal Pharm will continue to explore commercialization capabilities to create a commercial "highway", provide partners with omni-channel solutions, and promote standardized development of the industry.