Baheal Has Won Two Awards
Release Time:2020-12-22
View Count:612
On December 19, Baheal Pharmaceutical Group was awarded the 2020 Shandong Province "Quality Lu Medicine" Construction Demonstration Enterprise Award by Shandong Province Pharmaceutical Industry Association; on December 21, Qingdao Baheal Medical Inc. (hereinafter referred to as "Baheal Medical"), a subsidiary of the Group, was awarded the "2020 Most Influential Enterprise in Pharmaceutical Industry", which has been recognized and praised in the field of corporate brand building and corporate influence.

Showing multi-dimensional strength, a model of Qilu health industry

The 2020 "Quality Lu Medicine" brand building activity was initiated and implemented by Shandong Provincial Pharmaceutical Industry Association and held under the guidance and support of the Provincial Drug Administration and other government departments. The brand building activity of "Quality Lu Medicine" aims to carry out the implementation plan of Shandong Provincial Party Committee and Provincial Government on the implementation of quality improvement action, vigorously implement the strategy of quality and brand strategy in the field of medicine, and promote the high-quality development of the pharmaceutical industry in the province. In addition to economic indicators, quality assurance and credit status of enterprises, the awards also include scientific and technological innovation, information construction, brand cultivation, social responsibility and other dimensions of the inspection and scoring.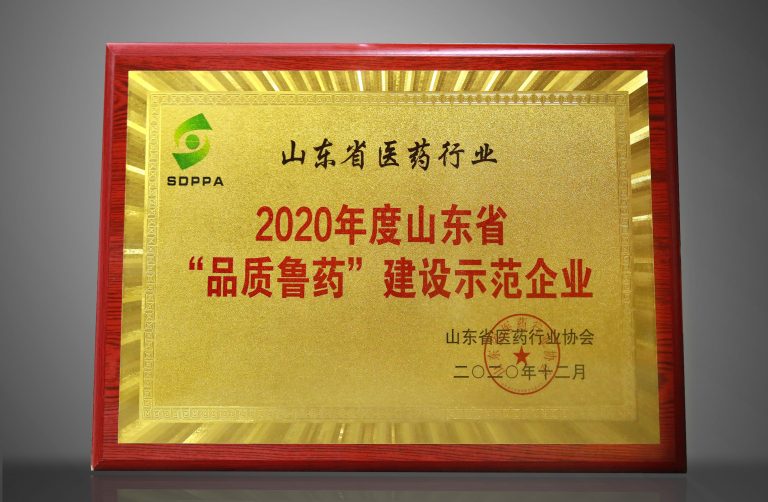 As a leading enterprise in the medical health industry, Baheal Pharmaceutical Group was finally selected as a model enterprise of "Quality Lu Medicine" in Shandong Province in 2020 after the screening process of public voting, expert evaluation and review by the Provincial Drug Administration and Integrity Construction Committee, based on its innovative integration of health industry resources in the three ecosystems of commercialization platform, health finance and health real estate.

Based on the accumulation of industrial resources in the commercialization platform for many years, Baiyang has made breakthroughs and innovations in the fields of investment and incubation, health real estate, etc., and continuously expanded the boundaries of the health industry. As a private enterprise rooted in Qingdao, Biyang has integrated its development into the strategic planning of Shandong and Qingdao, continuously introduced high-quality medical and health resources, and has become an important part of Qingdao's new international cooperation platform of "One Belt, One Road", and delivered "Biyang kinetic energy" for Shandong's economic transformation and upgrading. It has become an important part of Qingdao's "One Belt, One Road" international cooperation platform, and has provided "Baheal Momentum" for Shandong's economic transformation and upgrading.

Promote the transformation and upgrading of the industry, and its influence is highly recognized

As the largest third-party commercialization platform in China's pharmaceutical industry, Baheal Medical was awarded the "2020 Most Influential Enterprise in the Pharmaceutical Industry" from thousands of participating companies in Sina Pharma's annual overall evaluation. This award is the most important award of Sina Pharma's annual overall evaluation list, which has a very high assessment standard for the industry competitiveness, reputation and revenue generation of the participating companies.

Through its innovative business model, Baheal Pharmaceuticals has helped the industry enter the era of "resource sharing", reduce costs and increase efficiency, and promoted the iterative upgrading of the health industry. Baheal Medical's commercialization platform not only helps original branded drugs to release their brand value in retail channels, and new retail operation of big health brands such as medical and beauty products, but also promotes new specialty drugs to enter the market quickly.

With the ability to provide omni-channel commercialization solutions for upstream industrial enterprises, in 2020, Baheal Medical not only established cooperation with new partners such as Reilin, Ipsen and Allist, but also took the partnership with old friends such as Astellas and Mylan to a new level. While helping high-quality products to enter the market quickly and benefit the public, it has also achieved the optimal allocation of industry resources. The industry influence of Baheal Medical has been continuously jumped up and become the benchmark enterprise in the pharmaceutical industry this year.

The series of awards show the strong comprehensive ability and brand influence of Baheal. In the future, as the Health China 2030 strategy continues to advance, Baheal will continue to integrate high-quality health industry resources, promote industrial transformation and upgrading with its own development, and provide better medical and health products and services for the whole society.