Baheal Medical Partnered With CSL Behring Again to Develop New Products
Release Time:2021-03-30
View Count:637
On March 30, CSL Behring, a global leader in biotherapeutics, announced at the CSL Behring Blood Products Retail Summit that it has partnered with Qingdao Baheal Medical Co. Ltd. ("Baheal Medical"). The two companies will work together to provide effective and accessible drug solutions to Chinese patients.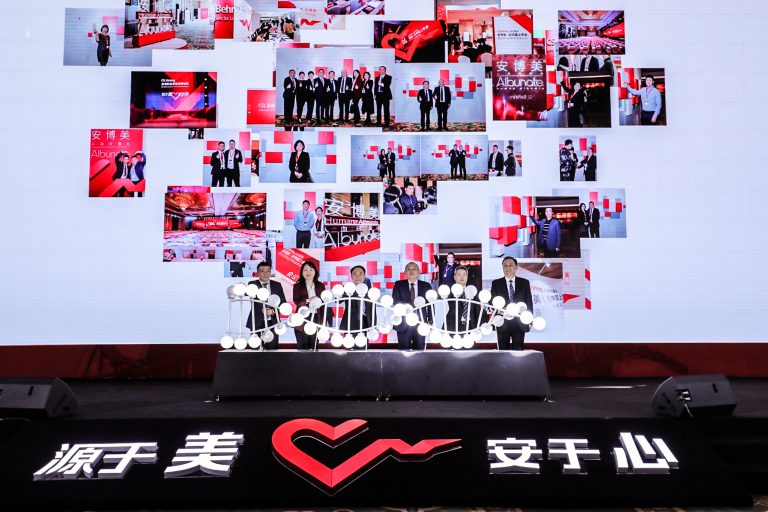 This is another important product of CSL Behring undertaken by Baheal's third-party commercialization platform, following the cooperation of human albumin products AlbuRx and Behring®. By now, Baheal Medical has become an important partner of imported human albumin in China.
In recent years, the market scale of human albumin is gradually expanding. Reports show that , in 2020, human albumin occupies 60.4% of the domestic blood products market share, the market size of more than 25.6 billion yuan. Among them, imported human albumin occupies 64.6% of China's human albumin market.
Human albumin is a life-saving product, which is made of sterilized pyrogen-free serum albumin extracted and purified from healthy human plasma by low-temperature ethanol protein separation method and treated with virus inactivation. Human albumin can be used to treat a variety of diseases, and has been in short supply in China due to strict market regulations, increased clinical applications, and tight plasma sources.
To meet the growing clinical needs of patients and to strengthen its presence in China, CSL Behring has chosen to once again partner with Baheal Medical. Mr. Harold Chan, Vice President of Commercial Operations and General Manager of CSL Behring China, said "Albunate® is designed and manufactured specifically for the Chinese market. We strive to fulfill the unmet medical needs of Chinese patients. Based on our friendly partnership with Baheal, we hope to rapidly deploy Albunate® to retail terminals to enhance product accessibility across the board and bring health and better quality of life to patients."
As an important partner of CSL Behring in China, with three differentiated capabilities of brands operation, digital marketing and multi-category synergy, Baheal will provide CSL Behring Albunate® with a total commercialization solution to help the product enter the market quickly and benefit patients.
Regarding the cooperation with CSL Behring again, Mr Gang Fu, Chairman of Baheal Pharmaceutical Group, said, "CSL Behring is one of the largest import suppliers in the human albumin market in China, and Baheal undertook two products back in 2018, both of which have significantly increased their market shares. we will continue to empower with a third-party commercialization platform to boost the rapid layout of Albunate® in the retail market to meet the treatment needs of the majority of patients and achieve a win-win situation for all parties. In the future, we will continue our mission to provide better medical and health products and services for the whole society, build more 'bridges' connecting overseas pharmaceutical companies with the domestic market, and make international quality medicines available to the Chinese people."
So far, the third-party commercialization platform of Baheal Medical has reached stable cooperation with domestic and foreign mainstream pharmaceutical companies such as Roche, Astellas, Xian Janssen and Takeda Pharmaceuticals. In the future, Baheal Medical will live up to its mission to help more quality products and services release their value and benefit the majority of patients.