Baheal Medical and Giant Biogene deepening the cooperation to develop cosmeceuticals skincare products
Release Time:2022-07-27
View Count:431
On July 27, 2022, Qingdao Baheal Medical INC. (hereinafter referred to as "Baheal Medical", 301015.SZ) announced the signing of a deepening strategic cooperation agreement with Xi'an Giant Biogene Holding Co., Ltd. (hereinafter referred to as "Giant Biogene"). Based on the common vision of promoting cosmeceuticals skincare products to benefit more consumers, the two sides will further deepen the offline channel commercialization cooperation of restructuring collagen leading brand "kefumei".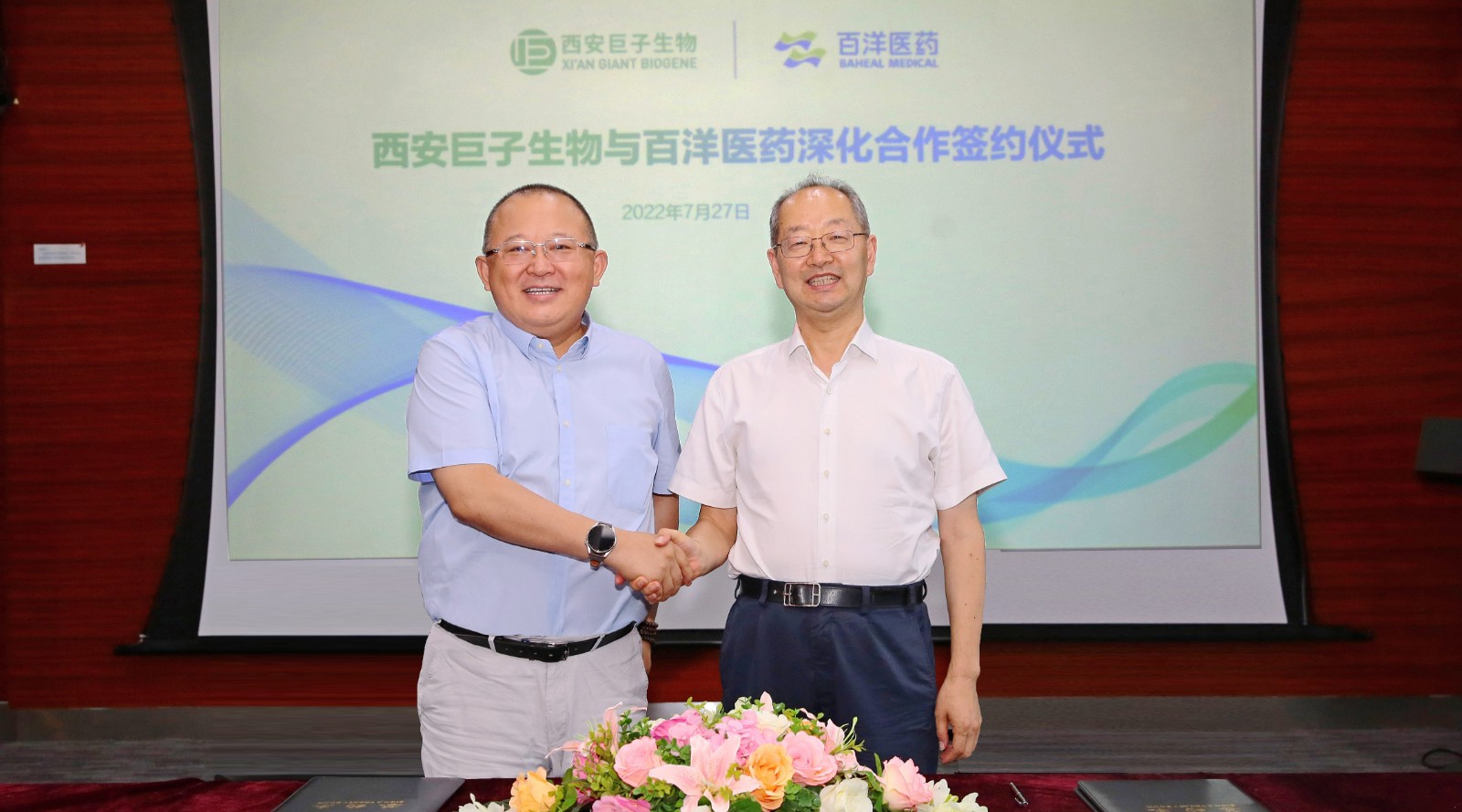 The two enterprises formally reached cooperation in August 2021, aiming to help "kefumei" achieve sales breakthrough in CS channels (cosmetics store) and pharmacy channels with the help of Baheal Medical's offline retail network, so that more offline consumers can experience "kefumei". After a year of cooperation, the two enterprises both expressed that the results exceeded expectations.
At the beginning of the new journey, the two sides will continue to step up efforts to promote the offline Omni-channel commercial layout of the brand "kefumei", and plan to launch cooperative customized products. At the same time, the two sides will carry out in-depth discussions around the commercial cooperation of other high-quality products under Giant Biogene, and seek to create a new development engine in the field of skin care.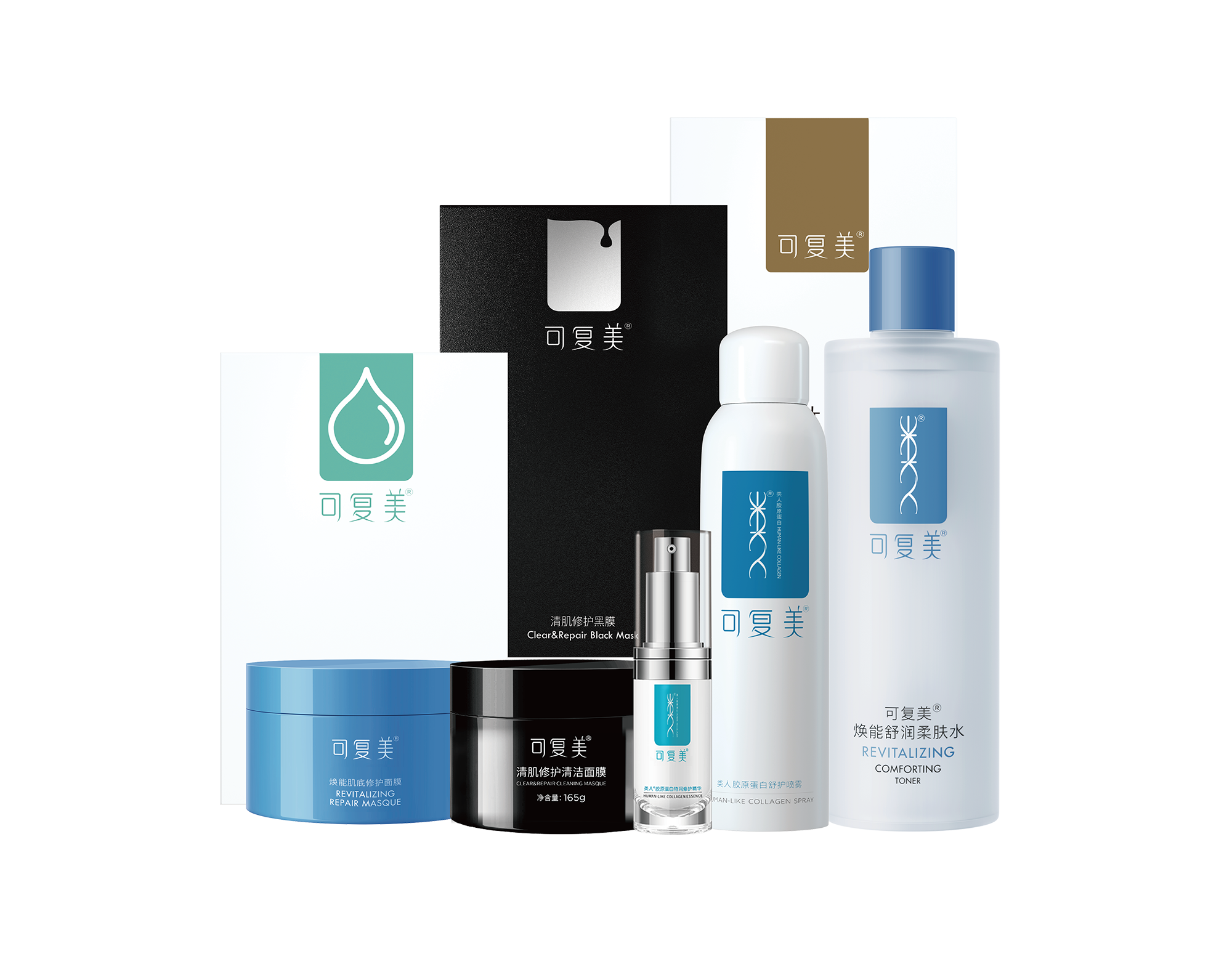 Giant Biogene is a pioneer and leader in the professional skin care product industry based on bioactive ingredients. With more than 20 years of R & D experience in the field of bioactive ingredients, Giant Biogene has been the largest collagen professional skin care product company in China for three consecutive years since 2019 (in terms of retail sales). Regarding the deepened cooperation with Baheal Medical, Yan Jianya, chairman of Giant Biogene, said: "Giant Biogene highly recognizes the positive results and progress achieved in the past cooperation with Baheal Medical, and we are full of expectations for the future cooperation between the two sides. Baheal Medical is a leading health brand commercial platform in China. Its rich brand operation experience and channel resource integration capabilities will provide support for the rapid penetration of Giant Biogene's series of products into offline channels at all levels, and help enhance brand awareness and experience."
Fu Gang, chairman of Baheal Medical, said: "Since 2018, Baheal Medical has been actively deploying in the field of cosmeceuticals skincare products, promoting many cosmeceuticals skincare brands including 'kefumei', to quickly enter the marketing scene and improving the brand's hard power. Xi'an Giant Biogene is a leading skin care product enterprise in China. Through past cooperation, we have seen consumers' recognition and love for new Chinese brands. This time, taking the opportunity of deepened cooperation between the two sides, Baheal Medical will inject more resources to help the commercialization process of Giant Biogene's products and further consolidate the brand image."
The signing of this deepening cooperation agreement marks that the cooperation between Giant Biogene and Baheal Medical has reached a new level and opened a new situation of in-depth cooperation and coordinated development. In the future, the two sides will continue to expand the level of cooperation in the commercialization of cosmeceuticals skincare brands and work together to provide more "strictly selected and effective" skin care products for Chinese consumers.